26 May

What Illnesses Speech Therapy Can Help?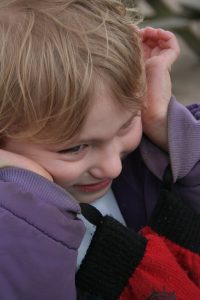 At Pro Therapy, we are often asked: how does speech therapy help?
When someone thinks of a speech language pathologist, they probably think of someone who helps a person with a lisp or a stutter. While speech language pathologists do help people with those problems, their practice is actually much broader in scope. Speech language pathologists work specifically to assess, diagnose, treat and prevent speech and language disorders. These are disorders that affect a person's ability to communicate and can include:
Speech disorders- in which an individual has difficulty producing sounds correctly or fluently

Language disorders- in which a person has difficulty understanding or sharing thoughts, ideas, or feelings.

Social communication disorders- where a person has trouble comprehending the social use of language and may have problems following the rules of conversation or using greetings.

Cognitive-communication disorders- where a person has difficulty organizing thoughts, paying attention, remembering things or solving problems.

Swallowing disorders- where a person has difficulties swallowing food.
Oftentimes and especially in adults, these disorders don't just happen on their own but are the results or symptoms of some other illness or injury. For example, people with autism spectrum disorder have social communication problems and a person suffering from a stroke may have difficulties  remembering recent events or trouble speaking.
A speech therapist may also work with people to teach them how to cope with their illness by helping them learn a new way to communicate. For example, if a person has an illness or physical injury such as oral or laryngeal cancer that damages the vocal box, mouth or tongue, a speech therapist may help that person learn to communicate while on a tracheostomy or ventilator. In summary, speech therapy is beneficial to anyone with an illness or injury that hinders their hearing, speaking or swallowing.
Illnesses Speech Therapy Can Help Include:
Amyotrophic Lateral Sclerosis

Dementia

Huntington Disease

Laryngeal Cancer

Oral Cancer

Right Hemisphere Brain Injury

Injury that forces someone to use a tracheostomy or ventilator

Autism

ADHD

Parkinson's Disease

Stroke

Traumatic Brain Injury

Hearing Loss

Dysphagia -difficulty swallowing
If you are someone you know has suffered an injury or illness that has affected their ability to hear, speak, or swallow, contact us today at (662) 282-4949 to make an appointment with our speech therapist Michael-Ann Tally,MS, CCC-SLP!