28 Apr

Signs Your Child Needs Speech Therapy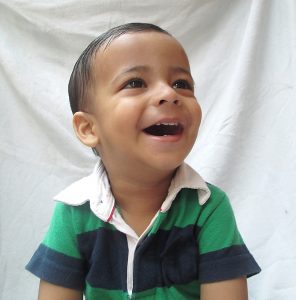 "He'll just grow out of it."
Oftentimes when children need speech therapy, parents put it off hoping the problem will just go away on it's own. Sometimes it may. Sometimes it may not. You don't want to take that risk.
If your child is having trouble communicating, it's important to seek help as soon as possible. Speech problems in older children and adults most often occur either because of trauma, illness or are issues from early childhood that were allowed to linger. We focus on children under three because it's important to fix the problem before the problem becomes embedded in the child's language.
Early spoken language disorders can result in problems with reading, writing, learning, and social skills. A child with a speech problem will likely have a very difficult time with school and making friends. Thankfully several signs can help us know if your child needs speech therapy.
At 1 year:
Your child is not giggling, laughing, babbling or speaking in mock sentences at all. He does not seem to understand or respond when you speak to him. He doesn't smile or interact with others. He does not use gestures.
At 18 months:
He hasn't said at least one word. He says only a few words. He babbles one or two sounds over and over instead of variety of sounds.
At 2 years:
He is not able to put two words together in short sentences like "Want cookie" or "Mama come." He communicates mostly through grunting and pointing. He says p, b, m, h, and w incorrectly in words most of the time.
At 2 1/2 years:
He's still speaking in single syllables, drops final consonants (says "ba" not "ball") or doesn't have a vocabulary of 50 words. He has trouble producing or imitating sounds.
At 3 years:
What he says is not intelligible to unfamiliar listeners(only his parents can understand him). He speaks using only simple two-word phrases. He has trouble playing and talking with other children. He says k, g, f, t, d, and n incorrectly in words most of the time.
These signs are red flags that your child may have a speech delay or language disorder. If you've noticed any of these problems, call us today at 662-282-4949.